King receives Chief of Staff of German Federal Armed Forces
His Majesty King Abdullah II on Sunday met with a number of chief editors and publishers of local news portals as part of his constant contact with the media community.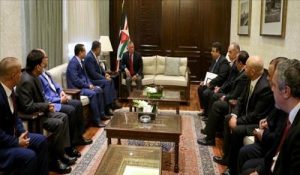 The meeting, at Basman Palace, touched on a host of local issues and regional current affairs. The discussion also dwelt on the role of professional and responsible media in tackling national issues.