Pilgrims perform prayers at Namira Mosque 2 Arafat
In his sermon, Imam and Preacher of the Prophet's Holy Mosque Dr. Hussein bin Abdulaziz Al Al-Alsheikh praised Allah Almighty for the welfare and blessings bestowed upon this holy land, urging Muslims on performing worship and good deeds.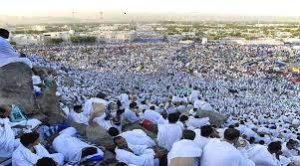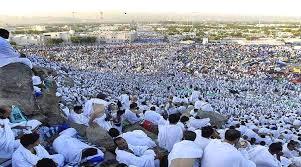 He stressed that successes can be achieved by adhering to the tolerant Islamic religion, noting that Islam includes the highest ethics and best dealings of financial transactions and the economic system.
Dr. Hussein pointed out that Islam preserves interests, calls for building of the universe and urges on the principle of brotherhood among Muslims.