The Big Differences Between Windows 10 and 11
Microsoft has just released its brand-new Windows operating system, Windows 11. And while we're very excited to get our hands on everything new, but before we do, we should clear up what exactly is new. Today we'll be going over the key differences between Windows 10 and Windows 11, how users can upgrade, and information about some new features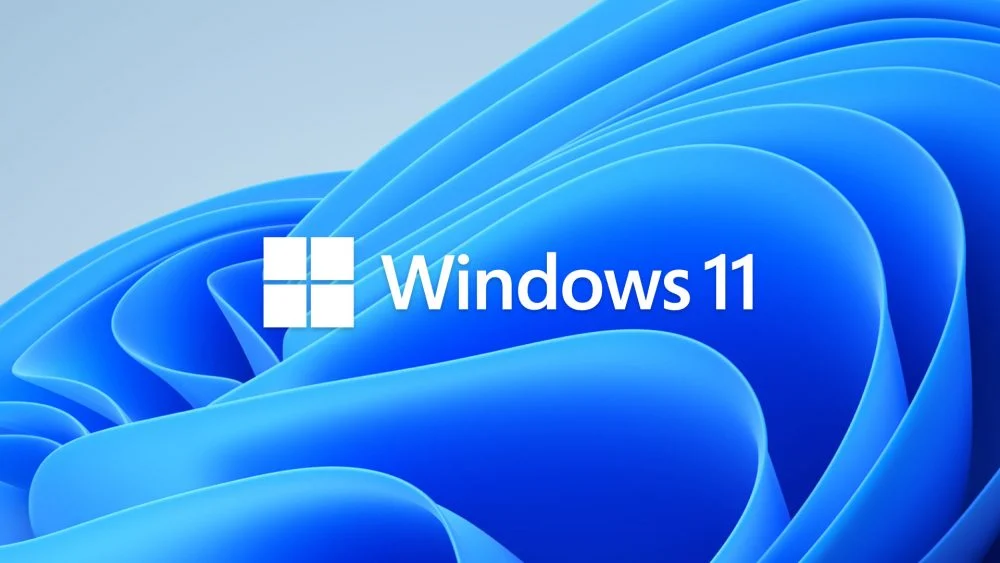 What is Windows 11?
Windows 11 is the newest iteration of Microsoft Windows operating system, and the direct successor to Windows 10, which was released back in 2015. Windows 11 will offer a slew of brand-new features, and launches worldwide on October 5, 2021.
What are the Big Changes in Windows 11?
While not all of them are major, there are quite a few changes that have been made between Windows 10 and Windows 11. These may feel relatively minor, but these small changes add up to something revolutionary. Here are the most noteworthy changes.
New Design
The windows design team has been hard at work, and it shows in Windows 11. The operating system now features a new design that is sleeker than ever before. You'll notice the Windows start menu now fills the entire screen. The Windows logo has also undergone some changes, making it more readable and identifiable.
Android App Integration
One exciting change made with the new operating system is the ability to now integrate your Android smartphone directly with Windows. Your notifications will pop up on your Windows desktop, and you can open any app on both devices with ease! We'll get more into this further down.
Virtual Desktop Mode Improved
If you don't like the old virtual desktop mode–you're in luck because it's been improved in Windows 11. Now you can make Windows overlap each other, which is much more intuitive than Windows 10's old setup. You can also set how transparent windows are when they overlap one another–meaning the Windows that are on top will be solid, while Windows underneath it can be made see-through.
Widgets
Widgets are always a fan favorite, and windows has introduced a few new ones in Windows 11. You can find these widgets on the Windows tray. Now you'll have easy access to information such as your calendar, current weather, and even a list of common tasks.
Improved Touchscreen Support
Now that Windows is transitioning from monitor to laptop more frequently than ever before, one necessary change was updating touchscreen support for the OS. Windows 10 didn't always have the most intuitive touchscreen controls, but all of that seems to be remedied in Windows 11 with more important touchscreen support, and an overall more refined user experience for those using tablets or laptops with touchscreen support.
Improved Gaming
If you are looking for an operating system with better enhancements for gamers, Windows 11 might just be what you're looking for. Microsoft has included some new Windows store games in Windows 11 that are optimized for Windows 11, which means less crashes and a smoother performance. Users even have the ability to capture game clips now, to share online with friends.
Smoother Transition From Monitor to Laptop
Windows 11 has also introduced several changes that will make transitioning from monitor to laptop much smoother than ever before. For example, Windows will now remember how your apps were positioned when you unplug from a monitor, making the transition from laptop to desktop and back again as seamless as possible.
Android Apps on Windows
While not available at launch, Android Apps, including favorites such as TikTok and Snapchat will soon be running on your Windows 11 machine without having to install third party apps. Just download them straight from the Windows store!
What is Different Between Windows 11 and 10?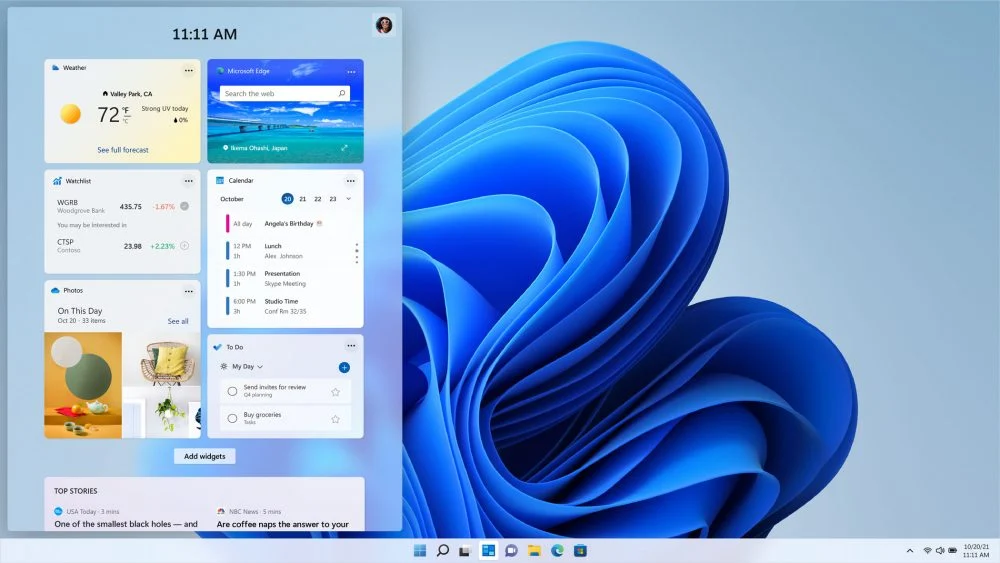 New Logo and Startup Sound
One change that users will be able to spot right off the bat is the brand-new logo — now looking sleeker and more beautiful than ever, we're quite big fans of the new look for Microsoft Windows' newest OS logo. It's also launching with a totally new startup sound as well.
User Interface
The Windows user interface has been redesigned entirely. Many Windows users still find Windows 8 and Windows 10 difficult to use since it's completely different from Windows 7, but Windows 11 looks to be improving upon the previous two iterations of the operating system.
New Windows Store
Another big change is the new Windows Store. Microsoft has decided not to replace their old Windows Store with a new one, instead keeping both operating simultaneously. However, they are phasing out support for the old Windows Store over time, so if you're using an older version of windows then you can expect some trouble finding apps in the future because Microsoft won't continue its support for the old app store much longer.
What do I Need to Know to Upgrade?
Many Windows 10 users are curious as to how they will be able to upgrade to Windows 11 from the previous version. This is a common question for Windows users, as it has been the same Windows 10 since its release in 2015.
It's Free for Windows 10 Users
Surprisingly, upgrading to Windows 11 is incredibly easy: like previous versions, Windows 10 users can upgrade to Windows 11 completely free of charge, as long as they have a legitimate copy of Windows 10 already. It's very easy to upgrade, and can be done by simply going to Microsoft's official website.
What are Snap Groups and how do they work?
Snap groups have been completely redesigned in Windows 11. In Windows 10, snap groups allowed you to open windows side by side by dragging windows from the top bar onto the screen next to one another. This is still an option in Windows 11, but the ability to snap windows into certain positions has been added as well – allowing Windows users more customization options of where their windows go when snapped together.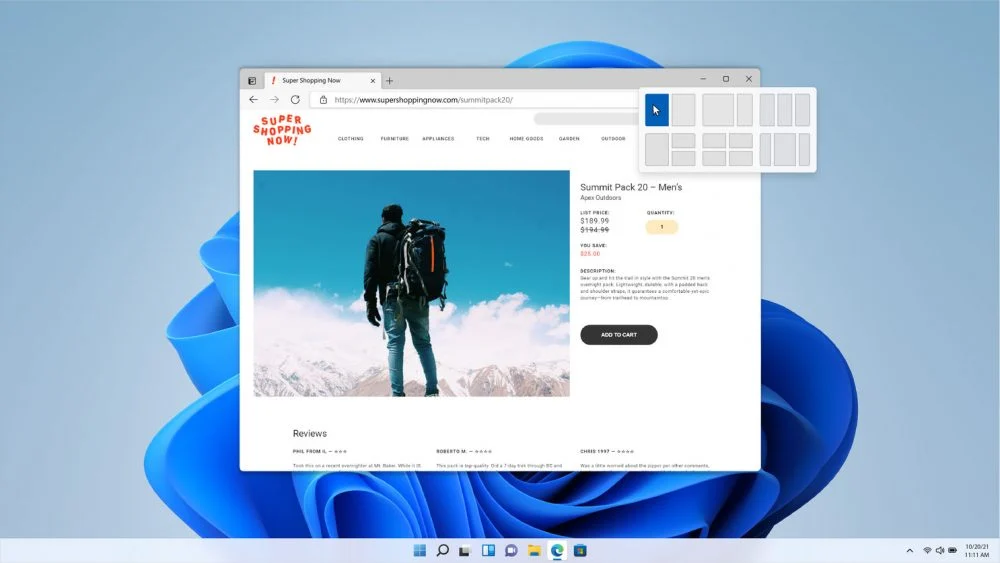 Make Sure Your System is Compatible
It's always a good idea to make sure your computer can run whatever operating system you decide to download before going through with it! With the newest OS being more demanding than prior versions, Windows users should make sure their Windows 10 computers can run Windows 11 before downloading it.
According to Microsoft, the minimum requirements to run Windows 11 are a 64-bit processor, 4 GB RAM, a 64 GB or larger storage device, and an HD display of 720p or higher. Users can also use the PC Health Check app to further assess your PC's compatibility, in order to ensure that you'll be able to update to Windows 11 without any issues.
Windows 11 is shaping up to be a fantastic new update to Microsoft Windows, with plenty of new features and upgrades to the previous operating system. The new OS is sleeker, faster, and more feature-rich than any other version before it, and will surely be a great upgrade for PC users. Be sure to check out all Windows 11 computers at Micro Center!