Facebook just revealed its new name: Meta
Facebook CEO Mark Zuckerberg announced Thursday at the company's Connect event that the company's new name will be Meta. "We are a company that builds technology to connect," Zuckerberg said. "Together, we can finally put people at the center of our technology. And together, we can unlock a massively bigger creator economy."
"To reflect who we are and what we hope to build," he added. He said the name Facebook doesn't fully encompass everything the company does now, and is still closely linked to one product. "But over time, I hope we are seen as a metaverse company."
Zuckerberg owns the Twitter handle @meta (whose tweets are protected as of this writing) and meta.com, which now redirects to a welcome page on Facebook that outlines the changes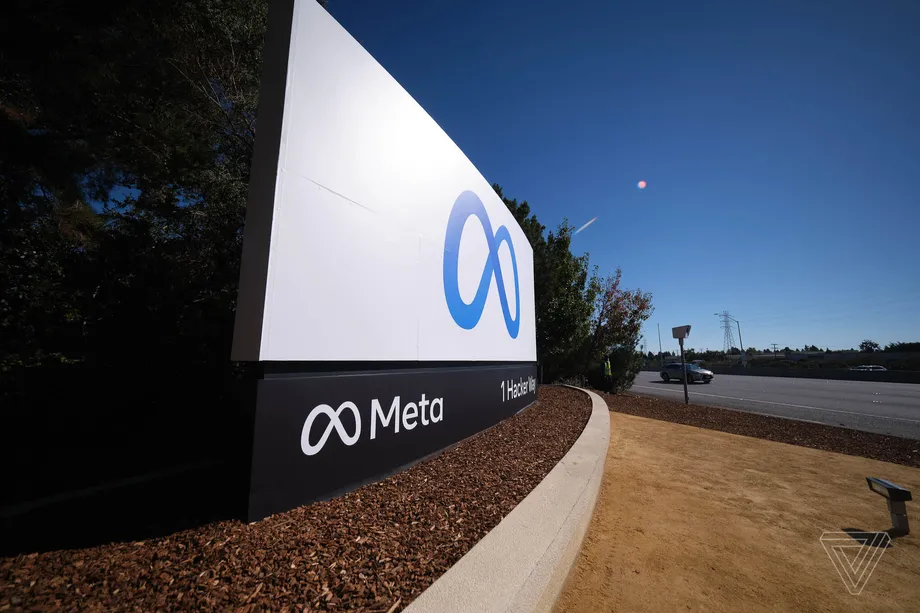 As The Verge first reported on October 19th, the rebrand is part of the company's efforts to shift gears away from being known as just a social media company to focus on Zuckerberg's plans for building the metaverse. In July, he told The Verge that over the next several years, Facebook would "effectively transition from people seeing us as primarily being a social media company to being a metaverse company."
Zuckerberg wrote in a blog post Thursday that the company's corporate structure would not be changing, but how it reports financial results will. "Starting with our results for the fourth quarter of 2021, we plan to report on two operating segments: Family of Apps and Reality Labs" he explained. "We also intend to start trading under the new stock ticker we have reserved, MVRS, on December 1. Today's announcement does not affect how we use or share data."
What is the metaverse, and do I have to care?
Facebook has been under intense scrutiny over the past several weeks, after revelations based on damning internal documents provided to the Wall Street Journal by whistleblower Frances Haugen showed, among other things, that Facebook's Instagram platform had become a toxic place for teenagers, especially girls. And antitrust regulators are pushing for the company to be broken up, as public trust in the social media platform is flagging.
Eight things we learned from the Facebook Papers
On Monday, multiple news outlets published further details of the internal documents disclosed to the Securities and Exchange Commission and provided to Congress in redacted form. They showed the deep concern among Facebook's researchers that its user base was aging, and the platform was losing traction among younger generations. The documents also showed Facebook had a tiered system to prioritize which countries would receive enhanced protections around elections.
Early speculation focused on a change similar to Google's 2015 rebrand when it announced it would become one of several companies under the umbrella of a larger holding company called Alphabet. For Facebook, the original "blue" app would join Instagram, WhatsApp, and Oculus under a parent company.
Facebook is reshuffling its names under a rebranded corporate parent: Meta.
CEO Mark Zuckerberg announced the change Thursday, saying he wanted a new brand and a clearer corporate naming scheme to help focus on what's next for the internet beyond social media.
The rebrand comes as Facebook faces a deluge of news stories and public scrutiny based on thousands of internal corporate documents obtained by news organizations, including NBC News. The documents, originating with former Facebook product manager and whistleblower Frances Haugen, reveal internal employee dissent over the platform's policies.
The change won't affect the name of the company's signature blue-colored app, which will keep the name Facebook. But it will mean a new identity for the corporate umbrella that also owns Instagram and WhatsApp.
Together with the app Messenger, Meta will own and control four of the most popular smartphone apps in the world.
The name is a nod to the idea of the "metaverse," a term for a potential future internet that emphasizes virtual spaces. Zuckerberg said the metaverse will be the internet's "next frontier."
Mark Zuckerberg said Facebook and its various apps would now fall under a new company name, Meta.
Mark Zuckerberg said Facebook and its various apps would now fall under a new company name, Meta.Facebook
"Facebook is one of the most-used products in the history of the world. It is an iconic social media brand, but increasingly, it just doesn't encompass everything we do," he said in an online presentation.
"I want to anchor our work and our identity in what we are building towards," he said.
Facebook's focus on the idea of a metaverse has a lot of precedent in other tech companies, from the virtual world Second Life founded in 2003 to the online gaming platform Roblox. It's also been the subject of numerous science fiction novels and films such as "Ready Player One."
Zuckerberg, who has a longtime interest in studying classical Greece and Rome, noted that "meta" is Greek for "beyond."
The company's stock ticker will also change from FB to MVRS as of Dec. 1, CNBC reported.
The creation of Meta is reminiscent of Google's decision in 2015 to restructure under a new corporate parent named Alphabet. That change separated Google's search engine and advertising businesses from other, unproven projects, such as the development of autonomous vehicles.